Eleganza 5 in 5. Part 5: CVA
In the last of a series of five posts with accompanying videos focusing on how the Eleganza 5 bed can benefit patients and caregivers, we look at how the bed can benefit patients who have suffered a CVA.
We appreciate how busy you are and because of this, we've kept things short. It will take less than 5 minutes to either read this post or watch the video.
If you prefer watching to reading:
Or scan the QR code to watch on your phone: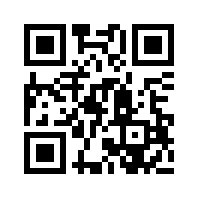 Eleganza 5: CVA – 5 Key Facts in 5 Minutes
1. Early Mobilisation
When focussing on patients who have suffered a CVA or TIA, NICE Guideline 128 published in May 2019 states that patients who may need help to get out of bed, to stand and to walk should not be offered high intensity mobilisation in that first early period.1 This may mean that there is more repositioning of patients in that initial period within the bed space.
2. Hemiplegic Shoulder Pain
Shoulder pain may affect between 16 to 78% of patients who suffer a CVA.2 The pain in the shoulder will cause distress, anxiety and will hinder rehabilitation. The best plan therefore is to try to prophylactically prevent shoulder pain in the patient. Once pain has occurred the patient will naturally overprotect that area, so to prevent it in the first place is the best course of action.
3. In-bed Repositioning
During the time in which the patient may be repositioned in the bed, use of pillows will make sure that the patient's limbs aren't overly articulated and that their positioning is comfortable. When repositioning a patient in the bed, it's important to use the affected side to reposition the patient. Therefore, the use of lateral tilt would help to reposition the patient more gently. Using the lateral tilt enables the caregiver to gently reposition the patient without pulling on the limbs of the affected side.
Repositioning – Caregiver Safety
The benefit for the caregiver of using the lateral tilt is demonstrated in the pictures below. By tilting the patient towards the caregiver, the caregiver's back will be in a much more aligned position, making it easier and safer to move the patient towards them.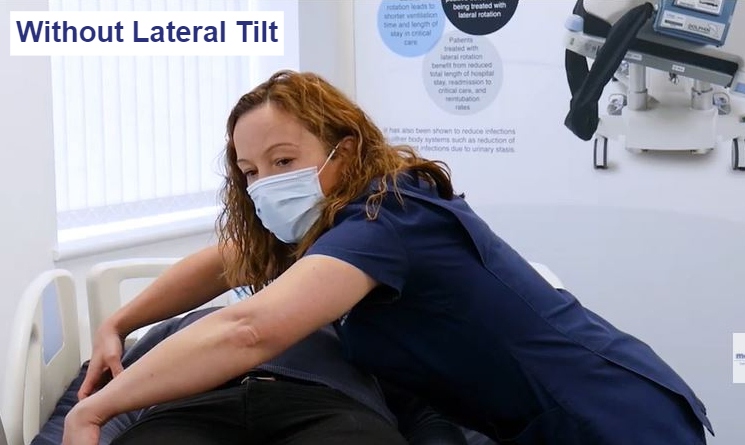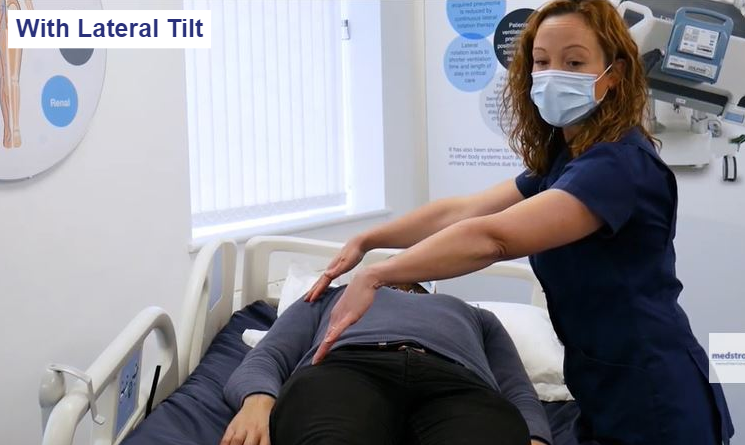 Mobilisation Out of Bed
You can use the lateral tilt, height adjustment and mobilisation handle to enable the patient to go into a more active standing position.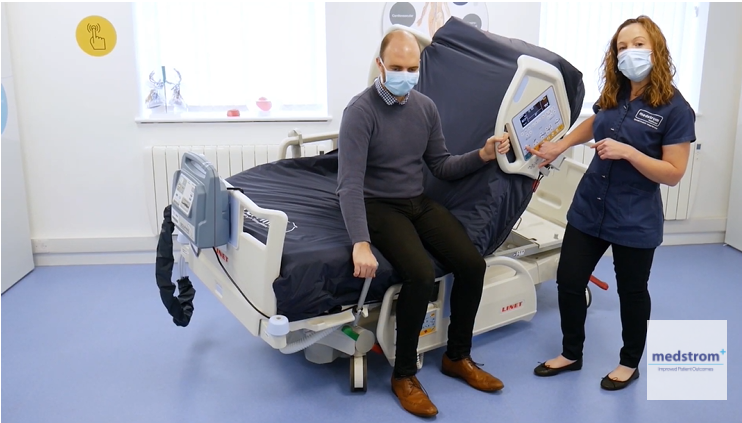 In summary, when focusing on patients who have suffered a CVA, we've looked at:
NICE Guideline 128, which states that patients who may need help to get out of bed, to stand and to walk should not be offered high intensity mobilisation in the first early period following a CVA;
Prophylactic prevention of shoulder pain;
The use of tilt and pillows to gently reposition patients in bed;
The benefits of a tilt function to help protect caregivers' backs;
Mobilising patients once they are able to do so and it's clinically appropriate.
Eleganza 5 ITU Bed and Dolphin Therapy
References
Stroke and transient ischaemic attack in over 16s: Diagnosis and initial management. NICE Guideline [NG128]. May 2019.
Walsh, K. Management of patients with shoulder pain in patients with stroke. Postgraduate Medical Journal (2001). 77:645-649.