Hospital Discharge Challenges for Plus-size Patients
A delayed transfer of care (DTOC) occurs when a patient is medically fit for discharge but must stay in hospital for non-medical reasons.  Common issues which cause delays include a lack of suitable equipment at home, unavailability of community care packages and waiting for a bed in a residential or nursing home to become available.1,2
Costs
A recent systematic review reported that delayed discharges cost between £200 to £565 per patient, per day.3 Analysis by Age UK in 2019 estimated that delayed discharge due to unavailability of social care support cost £640,000 per day, which is £27,000 per hour.4
The costs of discharge delays are not just financial.  For patients, adverse outcomes include an association with increased risk of mortality, hospital-acquired infections, mental ill health and a reduction in mobility and the ability to carry out activities of daily living.3
Challenges
Discharging plus-size patients from hospital, either to their own home or to a residential or nursing home can be challenging.  A third of respondents in a USA study reported being unable to transfer plus-size patients, sometimes with delays of weeks or even months.  Reasons included a lack of funding, staffing, and equipment. Respondents who said that their nursing home lacked the right equipment to care for plus-size people were seven times more likely to say the patient's size was a barrier to admitting the person than homes that did have the right equipment.2
Early mobilisation is key to improved clinical outcomes and reducing length of stay. For some patients, the ability to maintain their level of mobility and independence on hospital discharge will be dependent on them having access to the right equipment at home.  For plus-size people, this can be problematic.  Access to a person's home may be restricted, and doorways may not be wide enough for some equipment.  There may be a lack of space inside the home to place and manoeuvre equipment.
Solutions
Medstrom Select is a one-stop-shop bariatric equipment rental service, offering 24/7/365 specialist clinical and technical support and providing the ability to rapidly step equipment up and down depending on clinical need.  This can assist with early mobilisation and improved clinical outcomes.  We work with our customers to select the best equipment for each patient, to ensure they have what they need, when they need it – both in hospital and at home.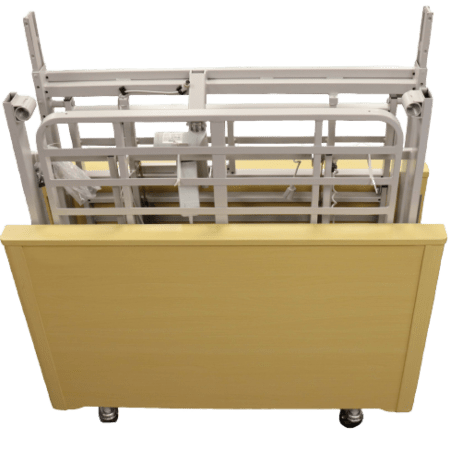 The Medstrom Select product range has recently been extended to include more products suitable for home use, including the Pro-Bario Active community bed.  This bed is delivered as four separate parts which are then carried into the person's home separately, before being assembled inside by trained technicians.  The design means it can be carried up steps and through narrow passageways and doorways, solving access problems and providing a practical and clinical solution for the person who needs it.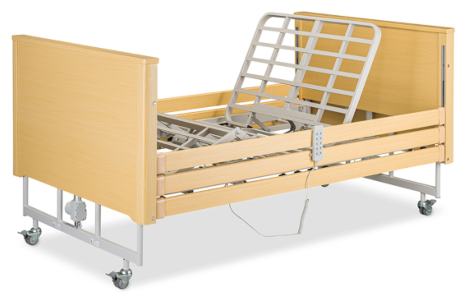 Having the right equipment in place in a timely manner both in hospital and then at home provides continuity of care.  It also allows a smoother, quicker discharge from hospital, with all the associated physical, psychological, and financial benefits.
References
Cadel L, Guilcher SJT, Kokorelias KM, et al. Initiatives for improving delayed discharge from a hospital setting: a scoping review. BMJ Open 2021;11:e044291.

Bradway CK, Felix HC, Whitfield T. Barriers in transitioning patients with severe obesity from hospitals to nursing homes. West J Nurs Res. 2017; 39(3):1151-1168.

Rojas-García A, Turner S, Pizzo E, et al. Impact and experiences of delayed discharge: a mixed-studies systematic review. Health Expect 2018;21:41–56.

Lack of social care has led to 2.5 million lost bed days in the NHS between the last Election and this one.  Age UK 2019.