Medstrom Invests in ROSPA People Handling Training
Medstrom is strongly committed to providing the highest quality, most up-to-date and relevant training.  The clinical advisors and product specialists at Medstrom utilise any specialist training they receive to provide the best possible service and support for their customers.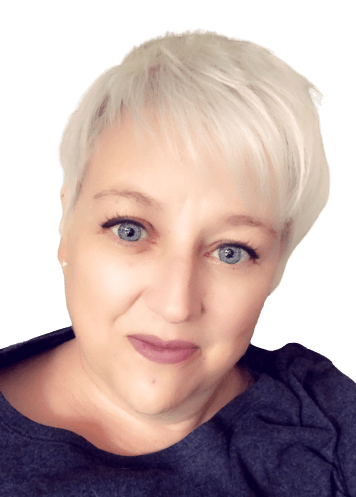 Clair Sharpe is a Bariatric Product Specialist at Medstrom.  Her role involves advising customers, patients and clients on the best equipment packages to deliver dignified care through enablement and a person-centred approach.
Clair has recently completed and passed a ROSPA Level 4 People Handling and Risk Assessment Key Trainer course. The four-day course involved both an in-depth practical component and written exam.
Below, Clair explains more about her role, the course and how she feels her new qualification will benefit customers:
What is your background?
I worked for the NHS for several years as a CNS in Ophthalmology. Given the comorbidities of patients with sight loss, my role involved a multi-disciplined approach. I worked across specialist units such as stroke, mental health and oncology, and provided training and support to staff on safe handling of patients.
I joined Medstrom in 2019 as a Clinical Advisor, working alongside tissue viability and manual handling teams. I supported staff with the identification and selection of suitable care procedures and appropriate equipment solutions.
In October 2020, we launched Medstrom Select. My clinical background and experience in manual handling was the perfect fit to progress into a Bariatric Product Specialist role.
Describe a typical day at work.
This role brings me to the heart of everyday people who have complex needs, often in an acute hospital setting, who want to get well and return home.
I work alongside doctors, nurses and manual handling advisors daily, providing solutions to the everyday challenges they face.  This includes advice and support on how staff can utilise appropriate equipment, ultimately to support a patient's pathway to discharge. This helps to reduce staff manual handling stresses and prioritise nurses' time to do the thing they're best at: caring for their patients.
You really need to be quick to adapt to change in this role. One minute I can be in a contracts meeting, the next I'm heading over to meet with nursing staff to support with a new admission who urgently requires suitable equipment.
"Clair is 100% reliable and well informed on bariatric equipment and manual handling matters.

"Medstrom provide rental equipment in emergency/immediate need situations but, unlike other companies which do the same, they regularly review and step down as appropriate."

Ann Grange

Occupational Therapist & Commissioner for Derbyshire ICES
What was covered in the course?
The course objectives were to demonstrate and/or understand:
Relevant legislation that affects you, your job, your employer and employees
The anatomy and physiology of the spine and how to reduce the risks of spinal injury
The principles of biomechanics
Ergonomics and anthropometrics
Risk assessment
'Controversial techniques'
Up-to-date practical skills in the moving and handling of adults in a care setting
The skills and confidence to convey manual handling knowledge and skills to others
How will this qualification add value to the service you can offer?
Successful completion of this course has enhanced my skill level to ensure I'm working in line with current legislation, following correct health and safety procedures with regards to moving and handling.
It's allowed us at Medstrom to be able to design and implement structured courses both internally and externally, on safe and appropriate people handling. It will help to ensure we are giving the best advice on safe use of equipment when on site.
For you personally, which part of your job do you love the most?
Seeing patients progress on their road to recovery and supporting nursing staff to ease the burden on how they best care for patients is the best part of my role. I see the difference we make to people's lives every day, even in their most challenging moments.  Supplying the right product to help them sit up to eat, have the ability to shower and make them feel more human is the best feeling in the world. Their smile and thanks say it all.
Clair is the first person at Medstrom to gain the ROSPA Level 4 People Handling and Risk Assessment Key Trainer qualification, and more clinical advisors and product specialists are due to take the course and qualify soon.  Investing in our people enables us to provide a first-class service for maximum patient and caregiver benefits.