From Hospital to Home: Achieving a Seamless Transfer of Care
Here at Medstrom, we work closely with care teams to help them provide quality care for patients in community settings. Whether it's supporting patients in their own homes or in care homes, we aim to help provide a seamless transfer of care that makes for an easy transition from hospital to home and an overall positive rehabilitation experience.
For any patient, continuity is key when it comes to any transfer of care, which is why we offer equipment rental for those who have particularly benefitted from using Medstrom's range of products while in a hospital setting. Equally, if equipment is the issue, we can help avoid delayed discharges so patients can get home sooner.
How can we ensure a seamless transfer of care?

Community care plays a vital role in supporting patients after their hospital discharge and transfer of care process. It involves a range of services delivered by healthcare professionals, caregivers, and support networks in the patient's local community.
There are a variety of things to consider when it comes to ensuring a patient receives a seamless transfer of care, including the availability and suitability of equipment for the patient.
Making sure the patient has the right equipment available to them is crucial for their recovery and well-being. Here at Medstrom, we have a variety of equipment suitable for both hospital and home environments that we know will play a significant role in patient rehabilitation. Click Here to view our range of specialised beds, support surfaces and accessories.
If patients feel they have benefitted from a specific piece of equipment in hospital, our team is on hand to provide thorough home assessments and home deliveries so that patients can use our products in community settings after the transfer of care.
Find out more about Medstrom Select here.
We have a variety of products for different needs. From pressure area care support surfaces to bariatric mobilisation aids, we're here to help patients adjust back into their community settings with ease during the transfer of care process.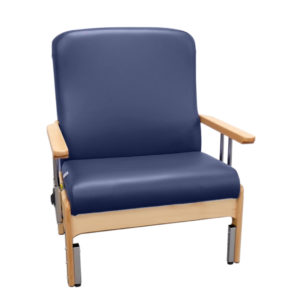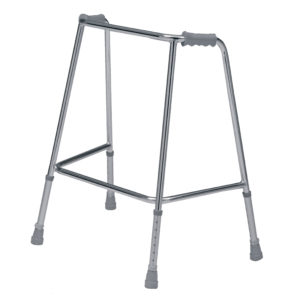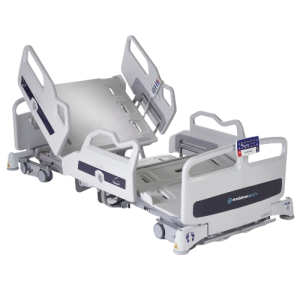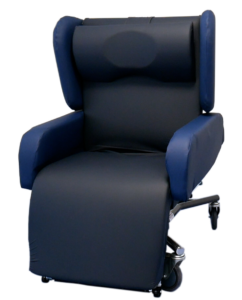 Manual handling Advisor for Cardiff and Vale University Health Board Sam Skelton reinforces the importance of making sure patients have access to the right equipment when it comes to a transfer of care into the community setting. Sam states, "Those patients must have access to that equipment when they go home, otherwise their journey stops. We need to make sure we have that seamless transfer for care." Click here to watch the full webinar.
Planning for discharge
When it comes to transfer of care, it's important to maintain open communication between all parties involved. The transfer of care process usually involves a multidisciplinary team comprising of healthcare providers, case managers, the patient and their support network. By working together, you can ensure that all aspects of the patient's care and support needs are addressed during the transfer of care process.
It's important to provide thorough education to the patient and their caregivers regarding their condition, medications, self-care instructions, and anything to watch out for, empowering them to actively participate in their care and make informed decisions.
Manual Handling Advisor and registered nurse, Darren Gill, speaks about the importance of planning for a seamless transfer of care, and stresses the importance of building a relationship with the patient at the beginning of the hospital-to-home process.
To find out more about the key steps for a seamless transfer of care, click here.

What is delayed transfer of care?
A delayed transfer of care is where a patient, who is medically fit and ready for discharge, must stay in the hospital setting for non-medical related reasons, and there are a variety of reasons this can happen. This can include issues with equipment availability, unavailability of community care packages and more.
In fact, delayed transfer of care have huge cost implications. A systematic review has shown that delayed discharges can cost between £200 to £565 per patient per day. (1)
Not only are there cost implications, but delayed transfer of care can create an array of problems for patients themselves, including potential infections acquired from being in the hospital, reduction in mobility and issues with mental health and wellbeing.
To learn about the implications of delayed transfer of care and the solutions that can be put in place to enable early discharge, click here.
References
1. Rojas-García A, Turner S, Pizzo E, et al. Impact and experiences of delayed discharge: a mixed-studies systematic review. Health Expect 2018;21:41–56.