Early Mobilisation After Surgery to Reduce Length of Stay
Early mobilisation after surgery can significantly help to reduce a patient's length of stay in hospital and expediate a return to home. Selecting the right equipment for that patient can be crucial – in this case study we explore how the MMO 8000 bariatric bed frame supported:
Early and safe mobilisation post-surgery

Increased levels of patient independence

Faster rehabilitation to facilitate earlier hospital discharge
---
Meet Cathy*:
Cathy* (age 70) was admitted to hospital for elective thoracic surgery. She weighed 109kg on admission, and had a number of comorbidities: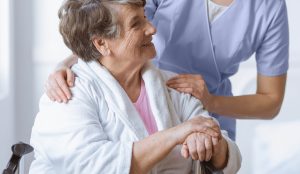 Rheumatoid arthritis
Chronic kidney failure
Previous breast lumpectomy
Psoriasis
Pityriasis
Bursitis
Glaucoma
Neuroma
Prior to admission, she was mobile with a walking frame, with no package of care at home. On admission, her skin was intact, but at risk of damage due to several existing skin conditions.
---
Clinical Challenges:
Early mobilisation after surgery was extremely important for Cathy. Any prolonged mobility loss would cause complications of immobility, making re-mobilisation more difficult and exacerbating existing co-morbidities.
Cathy required bariatric equipment due to her body morphology, not her weight. Initially she was given standard width equipment, but this wasn't suitable to meet her needs. She commented:

---
Introduction of Medstrom's Bariatric Equipment Package:
A package of bariatric equipment was provided to support Cathy's early mobilisation after surgery, as well as improve comfort and to reduce the risk of skin damage. This accounted for the patient's objectives and followed an assessment the day before her surgery.
MMO 8000 Bariatric bed frame
P.R.O. Matt Plus Extra-Wide surface
Bariatric Static Chair
Apollo Bariatric Dynamic Seat Cushion
Following the equipment installation and training, mobilisation became much easier for her straight away. She was able to sleep in the new bed, which helped with recovery and prevention of skin damage. She could also mobilise safely from bed to chair, and vice-versa using her walking frame, initially with supervision of one caregiver and subsequently independently.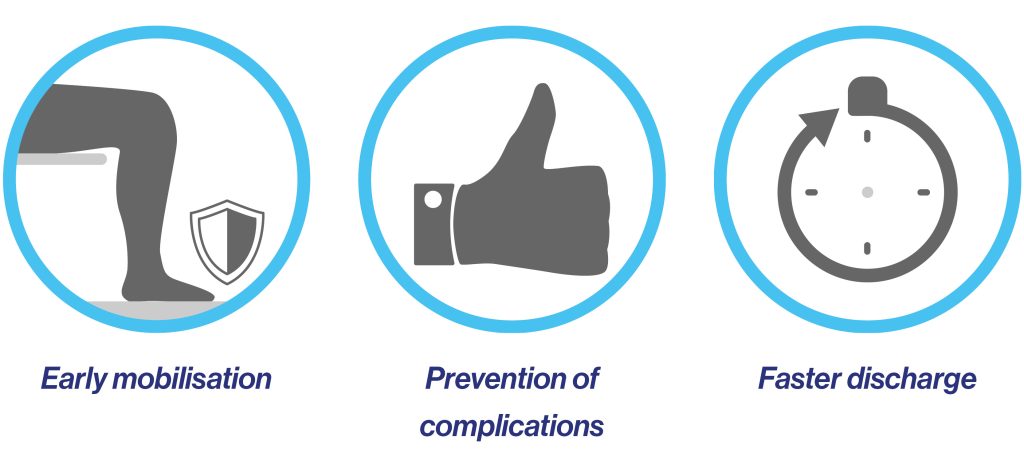 Cathy was discharged home one week after the equipment package was provided. All objectives for her were met; she recovered and achieved her pre-admission level of mobility, recovered from surgery with no complications and didn't develop any skin damage. A recent systematic review reported that delayed discharges cost between £200 to £565 per patient, per day. An earlier discharge, as well as benefiting the patient, also considerably reduces costs.
---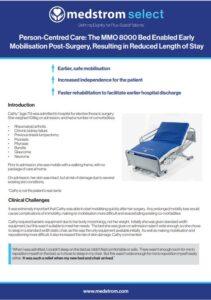 Discover More About Cathy's Outcomes:
The equipment package provided for Cathy provided several important benefits which enabled all the objectives for her to be met. Access the full case study for additional information on her outcomes, feedback from her supporting Healthcare Assistants and hear Cathy's own feelings on how the equipment helped her with early mobilisation after surgery.
*Cathy is not the patient's real name