Medstrom Announce Asset Tracking Partnership with RFiD Discovery
Medstrom is pleased to reveal the addition of RFID asset tracking to its unique service range with the introduction of Medstrom ezy-Find. This service is delivered in partnership with RFiD Discovery who, with over 15 years' experience in optimising asset tracking solutions, provide a wealth of technical insight and knowledge. This collaboration offers an affordable and scalable solution to tracking hospital equipment, enabling users to improve the management of healthcare assets.
---
As a main provider of 'Total Bed Management' services to the NHS, Medstrom is familiar with overcoming the challenges commonly associated with medical equipment management. Evidence shows that without effective solutions and processes in place, overall hospital efficiency can suffer, leading to patient and staff safety being compromised.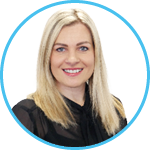 Helen Brassington, Medstrom Commercial Director, advised:
"Medstrom has always focused on working closely with clinicians and healthcare professionals to help meet Trust and Health board targets and deliver improved patient outcomes. This has been helped massively with tools such as i-Tracker, Medstrom's in-house asset management solution, as it offers real-time data and insight to better inform our customer partnerships.

 "We are incredibly excited to announce our partnership with RFiD Discovery to deliver our very own asset tracking service, further amplifying the quality of our service offering."

The innovative technology behind Medstrom ezy-Find is already tried, tested and trusted by healthcare organisations across the UK and Ireland, benefitting numerous procurement, clinical engineering and nursing teams within the NHS. From rapid auditing of hospital equipment across multiple sites, to improving the management of specialist rental equipment, its versatility means ezy-Find can be adapted to suit organisations' differing needs.
Helen continued:
"One of the key benefits of this technology is how it can support an already busy workforce. By being able to locate assets more easily, more time is available for core tasks, such as patient care for nurses and maintenance & repair for clinical engineering. What's more, it can help to ensure the right patient is on the right equipment at the right time, supporting effective patient rehabilitation."
---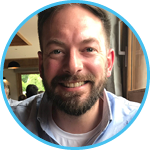 Arron Duddin, Head of RFiD Discovery, commented:
"We are delighted to partner with Medstrom, who is such a well-respected leader in the field of bed management. Working together will enable us to bring our proven asset tracking solutions to an even wider range of healthcare providers, supporting them in improving efficiency and creating better patient outcomes. It's exciting to hear about all the new joint projects which are already starting to emerge."
---
To find out more, visit: www.medstrom.com/rfid-asset-tracking/