New Electric Vans Help Medstrom eDeliver a Greener Service
Medstrom is going the extra mile towards achieving its net zero targets, with the addition of 5 brand new Maxus eDeliver9 electric vans. Boasting an enhanced loading space and significant height advantage, these larger vehicles are joining a growing fleet of electric vans, dedicated to Medstrom's service team. Helping to deliver a greener and more sustainable offering for healthcare organisations across the UK.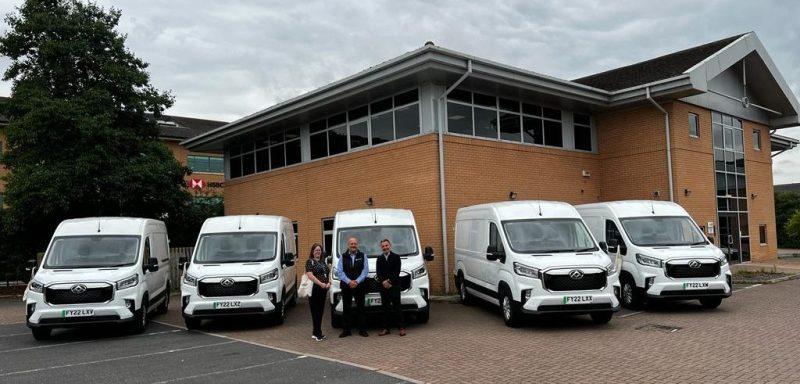 Medstrom's service network currently comprises 62 vans, of which a significant number have already transitioned to being fully electric. This journey towards becoming emissions-free is set to continue into 2023, embracing new and improved technology to serve a fleet which covers an average of 4,000 miles per day – supporting the safe transportation, installation, maintenance and removal of medical equipment from the acute and community healthcare sectors. Capable of rapid charging and a superior mileage range, the introduction of the larger electric vans will continue to make these day-to-day activities more sustainable whilst reinforcing the company's commitment to going electric.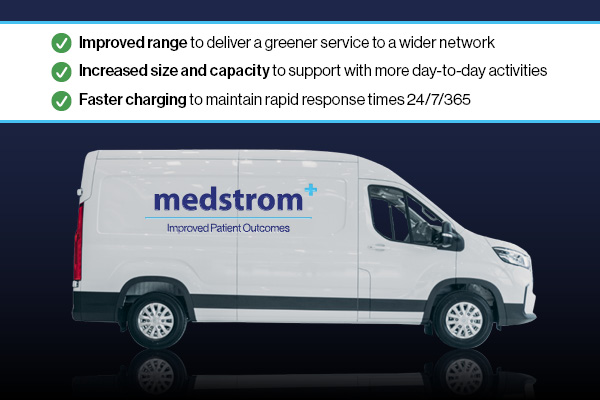 Nearly 80% of Medstrom's company cars are no longer powered by fossil fuels, a transition that aligns closely with the NHS's net zero strategy. David Belli, Medstrom's CEO explained:
"This is a fantastic next step for us in reaching our own net zero target by 2030. The increased size and range of these electric vans means we can fulfil more of our typical service activities without compromising our environmentally-friendly focus. This is a really exciting time for Medstrom and I can't wait to share some of the exciting green initiatives we have to come."
With the support of Drayton motors Maxus, who were instrumental in the sourcing and evaluation process, 5 trees will be planted to mark the delivery of the new eDeliver9 electric vans to contribute further to both organisations' environmental pledge.
---
In addition to the electrification of their fleet, Medstrom have implemented further projects to reduce their carbon footprint. Find out more here:
Supporting Sustainable Healthcare Targets – Part 2