External Audit Showcases Medstrom's Infection Control Standards
Medstrom's laundry and decontamination team has once again received oustanding results from its recent external audit for environmental monitoring, with a 100% pass rate. Certifying the high service standards Medstrom demand in order to keep patients, caregivers and staff safe throughout the decontamination process.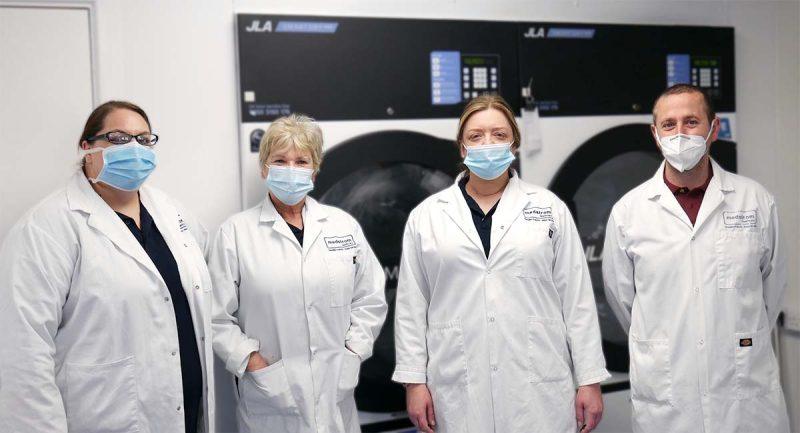 Under the microscope
Based in Castle Donington, East Midlands, this is Medstrom's largest laundry service hub, responsible for the cleaning and disinfection of medical equipment across the UK. The facility undergoes regular internal testing and an annual external audit to guarantee that the highest standards are being maintained. To ensure impartial results, Medstrom seeks assessment from Andersen Caledonia – the largest independent supplier of Sterilisation and Laboratory testing across the UK and Ireland. The external audit consists of swab sampling and air monitoring via settle plates to deliver a thorough assessment of the area. Once collected, these are submitted to Andersen Caledonia's UKAS accredited labs for review.
Below is a summary of results from the 31 swabs and 14 settle plates tested: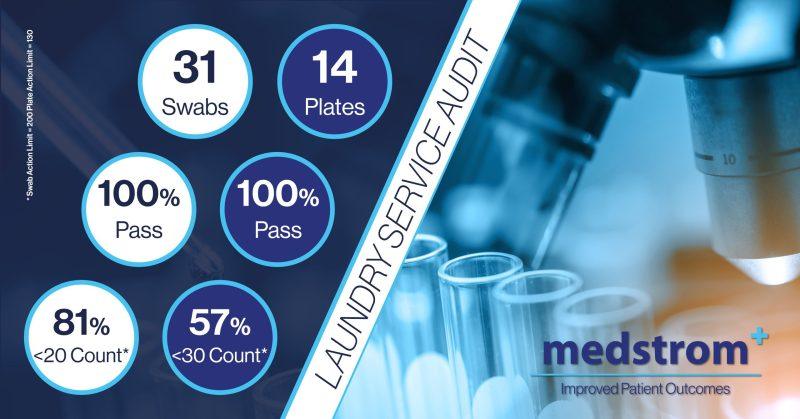 An experienced eye
Simon Taylor, Operations Manager at Medstrom Logistics, helped to establish the company's first laundry service and has been involved ever since its inception. He added:
"The results from the environmental monitoring report are testament to the team we have working throughout our Logistics facility; especially within the Laundry department. Without their diligence and hard work we wouldn't have been able to achieve this level of recognition from the external auditing team."

"Sometimes I have to pinch myself, seeing how far we have come after setting up our laundry facility from scratch in 2012. We began auditing our decontamination process in 2013 and almost 10 years later we are still achieving outstanding results. For me, it highlights our commitment to infection control, cleanliness and quality."
Medstrom works closely with NHS Trusts, Healthboards and Private Healthcare organisations throughout the UK and Ireland to effectively decontaminate specialist equipment, including dynamic surfaces. Click HERE to discover more about Medstrom's environmentally-friendly decontamination and laundry process.