Apprentice Insider: Abby, Finance
National Apprenticeship Week provides a chance for companies to showcase the great impact that apprentices have on their businesses. Medstrom is no exception and is highly appreciative of all our hardworking and diligent apprentices across the business, including Abby. Abby works within Medstrom's Finance team and is currently studying for her relevant qualifications whilst learning on the job. Hear more from Abby on her career development so far.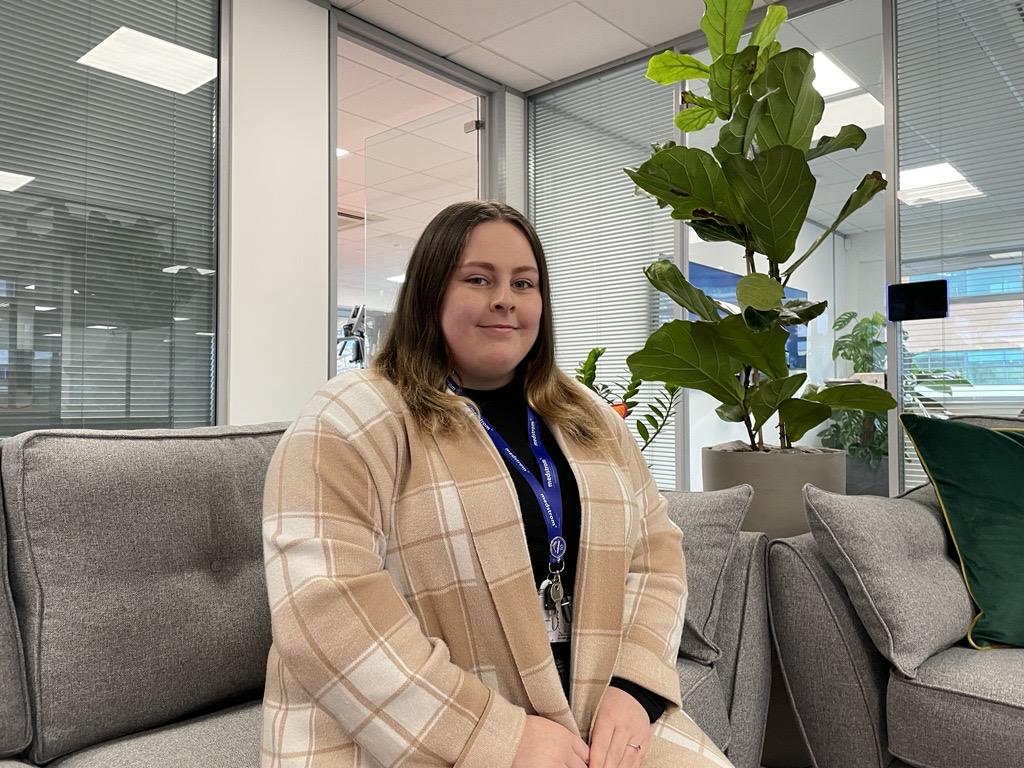 ---
Q: What drew you to developing a career in finance?
A: Having always taken an interest in working out calculations and solving problems, I knew after leaving school that I wanted to work in an academically challenging career path.
It wasn't until my previous job, where I had touched on basic bookkeeping duties and managing cash flows, that my interest in finance had been sparked and led to me pursuing a career in this field. The apprenticeship role actually was brought to my attention through my training provider, EMA Training. Jackie at Medstrom had reached out to them about hiring an apprentice and it provided me with the perfect opportunity for career development and be able to study my AAT Assistant Accountant Level 3 qualification.
---
Q: What have you enjoyed doing most since joining Medstrom?
A: Since joining Medstrom, I have thoroughly enjoyed learning more about the inner workings of the business and how every task interlinks with one another.
It has also been lovely to collaborate on various projects with my colleagues and sharing the same devotion in seeing Medstrom expand and succeed.
---
Q: How has Medstrom supported your learning and career development?
A: In order to achieve my qualification, I attend the EMA hub once a week where I am taught each module in a classroom environment and I sit each of my exams. As with all apprenticeships, I have projects that I must complete, so I tend to spend time at the weekend focussing on these.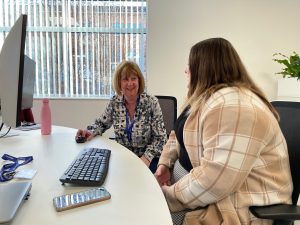 The projects are always based on what I do in my day-to-day role; therefore, if I am ever in need of support, my Medstrom colleagues will gladly provide any resources or insight to aid me with this. For example, once I had been struggling with a specific module I am studying and my team took the time to sit with me and demonstrate how it works in practice. Which made it instantly easier to understand.
---
Q: Are there any exciting projects or areas you're interested in exploring more in 2023?
A: As we advance into 2023, I am looking forward to completing my AAT Assistant Accountant Level 3 qualification before moving on to start studying for my AAT Professional Accounting Technician Level 4 qualification, also as part of my apprenticeship.
This is an exciting step towards becoming a qualified Accountant, allowing me to develop my knowledge to a higher level and being introduced to more complex tasks within my role.
---
Q: How would you describe working for Medstrom? Would you recommend to other people wanting to pursue an Apprenticeship?
A: Working for Medstrom has shown me that we are so much more than just a company, we are a family. Regardless of who you may be or where in the country you work, everybody at Medstrom is there for each other. Creating a real sense of unity that I feel privileged to be a part of.
For anyone who may have just left school or simply want a change in their career but are not sure where to start, I greatly recommend an apprenticeship. It is a great way of gaining a qualification whilst being surrounded by supportive people and seeing how what you learn on paper is then used in practice.
---
Abby has excelled during her time at Medstrom, with her Supervisor and Finance Manager, Jackie, commenting:
"Abby is a highly valued member of the Finance team at Medstrom. She's always willing to help, eager to learn and her career development is progressing really well. Since joining the team, Abby has gained experience across the Finance department, including in the purchase ledger, sales ledger, cash collection and employee expenses. Keep up the great work Abby!"
To find out more about opportunities within Medstrom for career development and how you can join the growing Medstrom family, CLICK HERE.