NHS Nightingale: On the front line
Over the last few weeks we have been proudly supporting NHS Nightingales across the UK with the implementation of beds and mattresses. The work that has happened behind the scenes to set these hospitals up in such a short space of time is incredible. Mandy Hamer, Clinical Manager North West at Medstrom, has discussed her thoughts on what it has been like to witness the work from the frontline.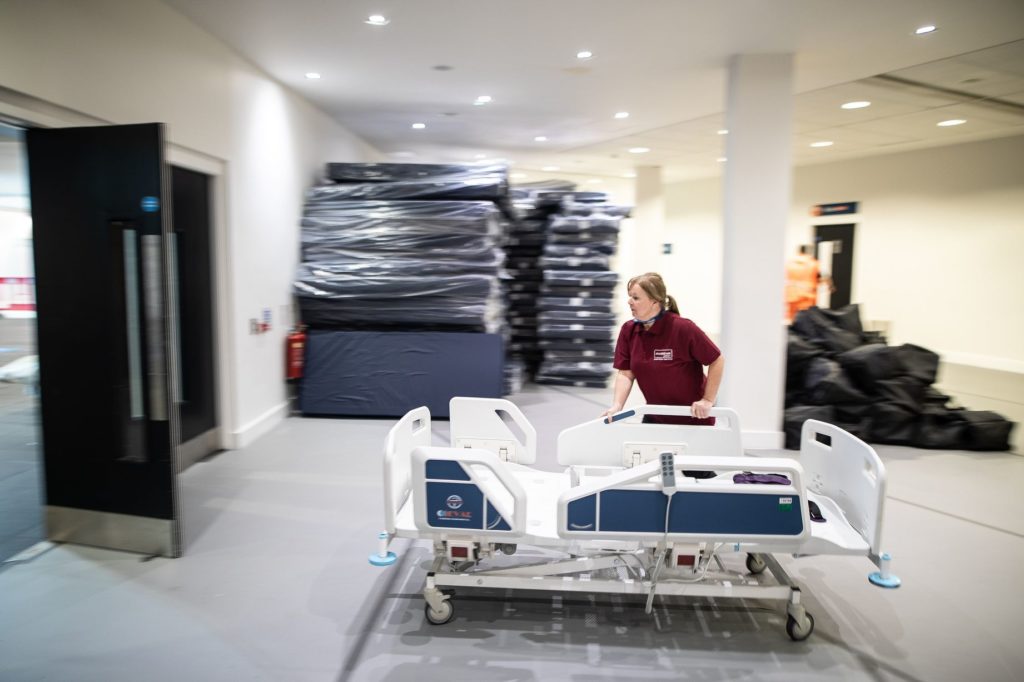 "I have been involved in the implementation of both NHS Nightingale North West and NHS Nightingale Birmingham. Walking in to the site pre-opening, after all the security checks, you come into the loading and storage area. It is at this point you appreciate the amount and variety of items required to set up a ward. These are items that we very much take for granted on a day-to-day basis from staff storage lockers, disposable ward stock storage, portable computers, ward chairs and drips stands. Walking through to the main ward areas gives you a real sense of the magnitude and scale of the crisis we are all facing as the number of wards and bed spaces provided is comparable to a general hospital.
"Being able to assist in the implementation increases the sense of unity that has been felt across the UK during this pandemic. The attitude of most is that we need to work together to beat this. Helping with this implementation gave me a greater sense of pride as we were helping to pull projects through together for the common goal of "To save lives and to protect the NHS". I had a real unspoken sense from the people around me that we were all in this together – be that from my Medstrom colleagues, NHS employees or the armed forces. It was hard work and I ached all over by the end of the day – but what a very small sacrifice to make to help so many!
"I feel personally that Medstrom have made a huge difference to the availability of critical hospital equipment to a number of field hospitals throughout the UK. As Medstrom is an independent provider (in addition to a UK manufacturer), we have the contacts and the ability to provide additional stock of bed frames and mattresses from our relationships with other suppliers. This has meant we've not compromised any capital plans or rental orders to the current NHS hospitals that had placed orders before the crisis began, or subsequent COVID-19 strategies.
"Medstrom have been able to support extensively the field hospitals with both bed frames, dynamic and static surfaces, in addition to IV poles. Our deliveries have all been within the agreed time frames and have been supported by Medstrom staff to ensure all products are cleaned on arrival, tested and training support made available for all end users. As the NHS works 7 days a week, regardless of weekends or bank holidays, so have Medstrom – even working into the late hours on a night time.
"I have worked within the medical industry now for around 22 years, and as a registered Nurse, I can honestly say I feel honoured and very proud to wear my Medstrom uniform. It is a real privilege to work for a company that goes above and beyond to place the customer first, is transparent and honest with its customers, and really values its staff at all levels."